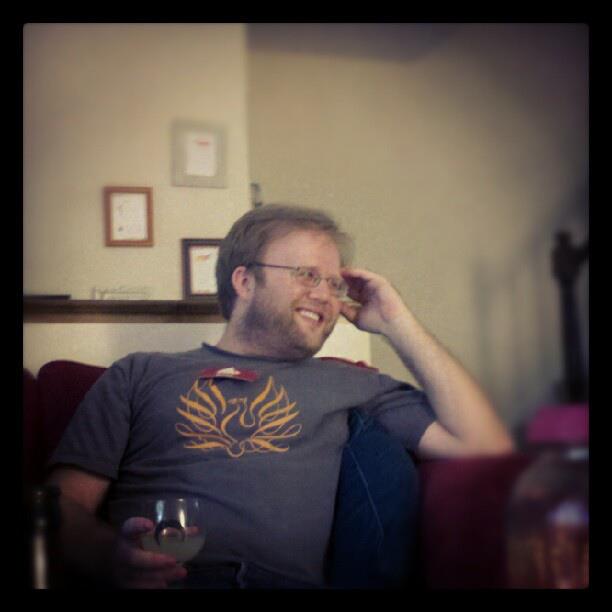 Oh, hi!
I almost didn't see you there.
I'm Shane Liesegang. I make video games. Right now it's for Bethesda Game Studios, but it used to be for Electronic Arts Los Angeles. (Standard disclaimer: all the drivel here is my own, and should not be construed in any way as the views or plans of my employers past or present.)
If you want to get in touch with me:
I don't generally like getting emails from recruiters or spambots.
If you have a burning question about something my company is doing, I probably can't answer you.
I do love to talk about:

games (especially about things like procedural narrative)
breaking into the games industry
burritos
the Jacksonville Jaguars
the NFL in general
typography
computer science education
film scores
the history of the American Revolution
hobbyist electronics
karaoke
animated Disney films of the 90's
Scotch
irrational travel
U2
The Polyphonic Spree
Stephen Sondheim
outdoorsy stuff (hiking and camping)

So if you want to talk about any of these things, feel free to yell at me.

Tweet at me (@OptimistPanda). Obviously Twitter isn't a great place for long conversations, but if you just have a quick question that can be answered in a tweet or two, I tend to be pretty responsive there.
Email me. My address is my last name at a popular search engine company's webmail service. If you have something that would entail a longer response, email it, but it may take me a while to get back to you.
Don't try to comment on one of my blog posts because you can't.
For more of what I'm about and where I came from, check out my front page. It has repeats of a lot of what's here, but also has a cute picture of an animal instead of my mug, so there's that.